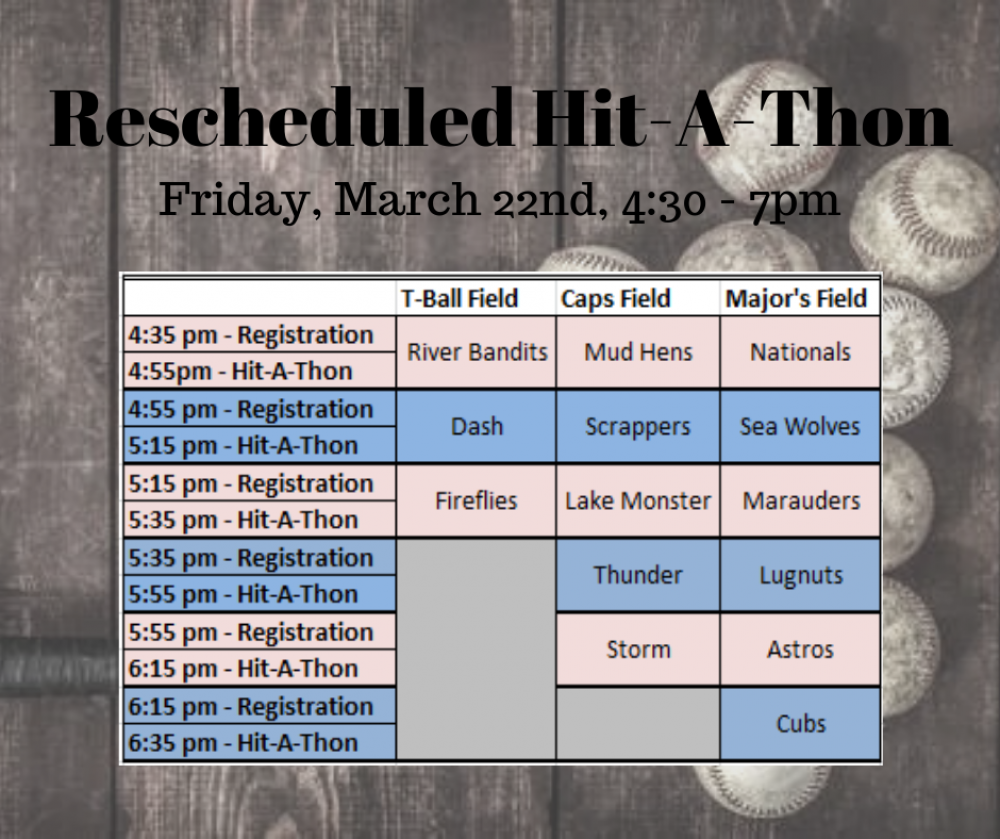 Welcome to Serra Mesa Hit-a-Thon! Hit-A-Thon will be taking place on March 22nd, 2019!
This new year, we have automated this critical fundraiser to make donations quick and simple. Each player has his/her own webpage where friends and family can donate funds in each player's name. Be sure to share your unique webpage with friends and family to build your donation collection!
Amazing prizes will be awarded to top donation collectors! Prizes will be awarded to the top individual player who collects the most donations, the top team in each division, and the winners of the Hit-A-Thon. You can track collections live on our website!
Thank you for supporting the Serra Mesa Little League Hit-a-Thon!
GOAL:$10,000.00
ACHIEVED:$12,612.00